back
FAQ
If you have any questions about Saboom, you´re about to find the correct answers here. If not, feel free to view our help area or contact our support.
1. What is Saboom?
We honestly find regular being to be a bit boring and believe that the porn industry definitely needs to come up with something new. That is exactly the reason why we invented the concept of the first truly interactive porn on the internet, where you as a viewer control what will happen on the screen.
Yes, you understand right - our pornshows play exactly that content you want to watch. Never again you have to watch stuff you don't want to watch, and without using fast forward. Right from the beginning you decide what will happen in your show. Sign up for free now and check the world's first interactive porn web site yourself.
2. What all can I control at Saboom?
Here at Saboom you control almost everything. Choose from different porn girls that you want to watch, you can control everything from different camera angles and perspectives, so you are basically righ in the middle of action.
Choose your favorite location or storyline you like the most. Decide about the intro for your interactive sex experience. Do you want to eat some pussy or get a blowjob? Should it be a deepthroat or not? How do you want to fuck or get fucked? Would you like to cum inside, on her face, on her tits or on her ass?
Whatever you can imagine, with Saboom you can experience it on your own. Register for free at Saboom and start your first interactive porn experience right now.
3. How does the Saboom Community work?
It's not only interactive porn that makes Saboom what it is, we've also included an interactive community in our system that gives you a chance to get to know other horny women and men from any region all over the world.
Share your erotic fantasies and watch interactive porn shows with others and get to know their most intimate secrets. Don't hesitate any longer and join Saboom for free to take part in our community and get to know interesting people.
your personal support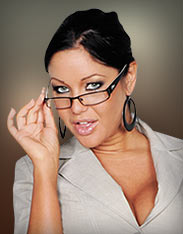 Our support hotline is available any time during our business hours.
Phone support
Monday-Friday
02AM to 11.00AM (EST)

Europe:
0043(0)2983-299-2010
International:
0043(0)2983-299-2010
North America:
011-432983-299-2010
toll free
or E-Mail Support
E-Mail Support